Exam Grading System
This system designed to provide an all-round reporting system for all your student academic performances. The system allows your school to perform student registrations, exam analysis, autom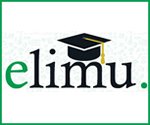 atic reporting and grading. It will then generate the report forms and can send brief versions of t
he same via SMS to all parents. The report forms generated also have graphical analysis showing how the student has performed over the years.
For the initial installation and training, Elimu will send a technical representative to your school. We will then set up the system in your school and will train your teachers on how to use it.
The system will provide all required academic reports and the parents can be provided with pass
words for their individual child performance online. All data will be archived in the system and a teacher or parent can trace the entire academic records of any student enrolled, past or present.
To order this system for your school or for enquiries call 0719445445 or please click here

Some of the schools in our network of 700 include:
Mangu High School - www.manguhigh.sc.ke Kithirune Girls High School - www.kithirunegirls.sc.ke …
read more
KEPSA NATIONAL ASSEMBLY SPEAKER'S ROUND TABLE- October 5, 2018
The Speaker of the National Assembly Hon. Justin Muturi this morning opened the …
read more